Equity in action
More than a purpose, "Equity in action" is a promise to put capital to work to create a meaningful difference. Reflecting our ambition to create lasting value for our clients and local communities.
Learn about Niam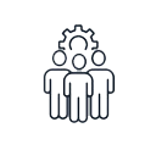 ~100 employees
Employees working across European borders, with a local presence in and outside the Nordics.

1998
Since its inception in 1998, Niam has established itself as one of the most consistently top-performing European fund managers.